Action Camera Accessories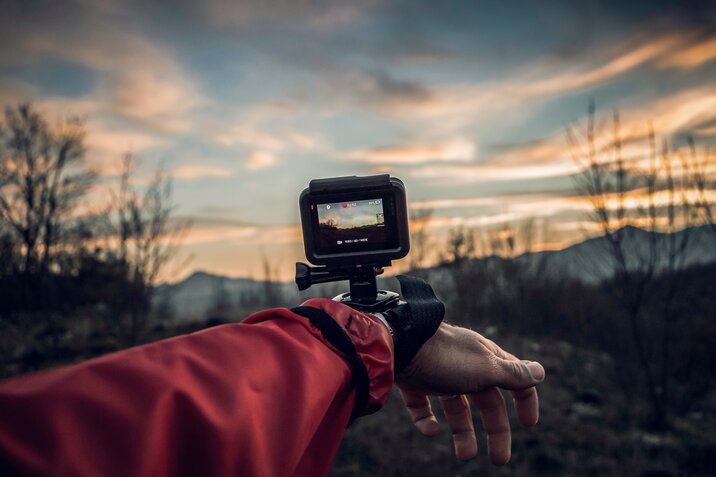 Welcome to the topic where you can easily get lost at the beginning trying to explore all available options. We are sure that you'll find some surprising things you haven't thought of before.
Simply having an action camera is not enough to fully enjoy the process of shooting videos because usually camera packages include only a few essential things such as battery, charger, mount, etc.
If you want to push your video production experience to its limits you probably will need at least some of these:
Mounts, it's not convenient to always hold this small box with your hands, especially if you are involved in some action, right? That's why there is a wide variety of options; it's possible to mount your action camera almost to any part of your body or equipment. You can even fit it on your dog to see life from its perspective.
Tripod or selfie stick - this part doesn't need any explanations, the usages are pretty obvious, and most people will agree that it's a necessary thing to have.
Additional battery or charger - one battery could be not enough to cover all moments you want to film, so it's handy to have another one charged battery with you.
Protective housing case - the most obvious example is when you want to shoot some videos in water, a housing case will keep your camera safe.
Camera carrying case - it is a simple and effective way to organize your action camera along with its equipment, neat and handy.
Microphone - for more advanced scenarios when you want to record good sound.
If you are feeling overwhelmed, it's okay, don't worry. We have a nice option that could be your savior - accessory kits. They are designed to cover many use cases and contain carefully chosen parts to make your decision much easier. This option is especially helpful if your recipient has recently bought an action camera and just on the way of exploring its capabilities.
So, your gift recipient has already bought or is planning to buy an action camera? Fantastic, it makes your life much easier! Just find out the model, and you are all set up to prepare a perfect gift.