Cookie Baking Tools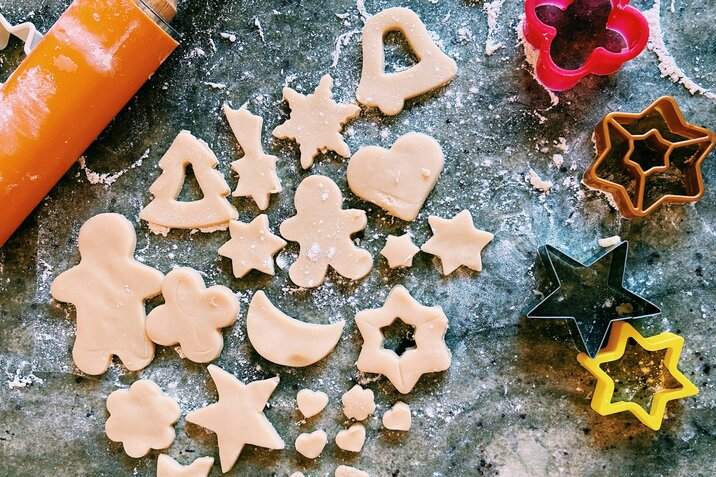 If your Christmas treats plates would not be complete without delicious gingerbread men, or you just like to taste delicious homemade cookies, no matter on holiday or weekdays, you will definitely come in handy a set of cookie stamps, cutters or a rolling pin with a pattern.
With these small baking accessories, you can always make delicious homemade cookies of various decorative shapes and with original patterns. Convenient and bright cookie cutters and strains will make the process of making cookies not only faster and more comfortable but also more fun.
Thanks to a wide range of cookie cutters, you can easily cut out of dough not only hearts, stars, trees, but also a variety of animals, fairy-tale characters, and even dinosaurs. And unique cookies stamps and patterns rolling pins will turn ordinary cookies into a real confectionery masterpiece.
Cutters and stamps for cookies - this is a small, but adorable and useful gift. Make your loved ones happy with original baking accessories, and they will thank you with delicious cookies.