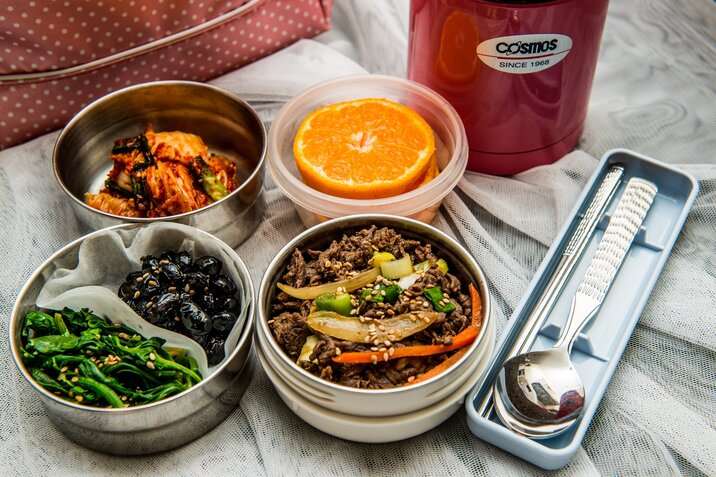 A lunch box is a colorful and practical accessory. It not only allows you to conveniently pack and take your breakfast, lunch, or dinner but also helps save time and money. With such a modern, original, and eco-friendly solution, questions about where to put food to have a tasty snack later will no longer arise.
In a stylish and comfortable lunch box, you can easily take your favorite homemade meals with you to work in the office or for a walk in the park. Depending on the chosen model, it can be both small boxes for sandwiches or fruit, and multilevel lunch boxes for several meals. It's really easy to find the perfect container for your tasty meals.
A lunch box can be an appropriate and useful gift for anyone, and it absolutely must-have for those who follow a diet and lead a healthy lifestyle. And let healthy food in a stylish and compact lunch box become your new good habit.