Phone Stand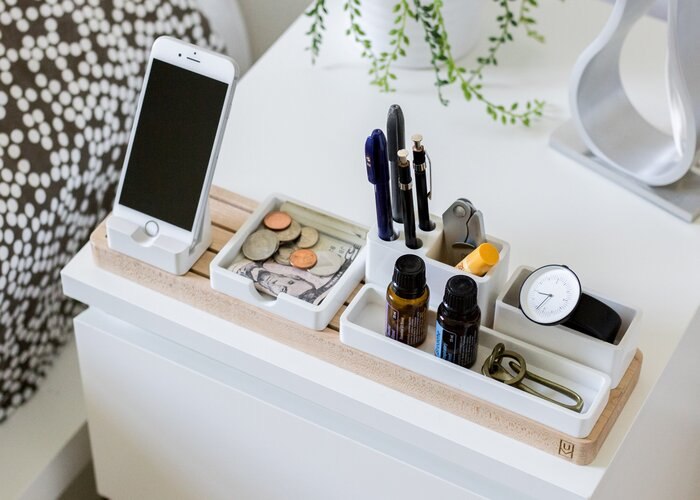 Can't imagine your life without a smartphone? Do you use it to watch videos, read the news, video calls, or games, and are you often uncomfortable when your phone is flat on the table or even falls out of your hands? Thanks to the phone stand, you can solve this problem quite easily and quickly.
The phone holder allows you to place the device on any surface conveniently. So you no longer have to look for a comfortable position and figure out how best to put your phone so that it does not fall, and you can see the screen.
Besides, the phone stands can be a stylish accessory that emphasizes the taste and status of its owner. It can elegantly fit into the interior of the office or home and help always to keep the gadget in a prominent place.
Some stands can be used at the same time not only for storing a smartphone but also for convenient placement of glasses, watches, pens, and other small items.
A phone stand is an original and useful gift. It will be helpful for everyone, from students to office workers and retirees. The phone holder will help make the use of your smartphone more comfortable and enjoyable.