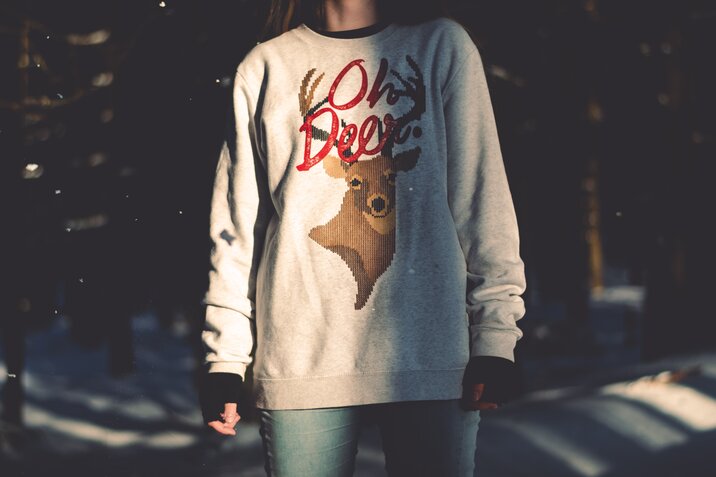 Sweatshirts rightly occupy one of the leading positions in the daily wardrobe of both men and women. Pair your sweater with jeans or athletic or casual pants, and girls can wear it also to their favorite skirt or casual dress. A sweatshirt is a genuinely versatile thing that is suitable for both workdays and for going to the movie with friends.
Among the vast range from different colors, plant prints, images of cartoon characters and comics, to various emblems, slogans, trendy quotes, and personalized photos and texts, you are sure to find an ideal sweatshirt that will emphasize the individual style of its owner.
A sweatshirt is a great gift for everyone, it's a beautiful and body-warming present. This comfortable, soft, and stylish wardrobe element will be an original and indispensable element of daily life.