15+ Absolutely Fabulous 5 Senses Gift Ideas For Sound To Pleasantly Surprise Him
You decided to surprise your loved man with five senses gifts but can't come up with ideas about what to give for his sense of sound? You no longer need to worry about it because, thanks to our gift guide, choosing the best gift for his sense of hearing has become simple and even pleasant.
Gift ideas for the sense of sound impress with their variety - from romantic to useful and practical. Amaze your husband, boyfriend, or just a special someone with a love song, karaoke machine, or even musical instrument. Whatever you choose, it will bring him lots of pleasure.
I know how sometimes challenging and stressful it's to find the perfect gift for a special man in your life, especially when it comes to 5 senses gift ideas. So today I would like to help you choose an excellent present for your loved one's sense of hearing.
Whether you are looking for the five senses gift ideas for Valentin's Day, anniversary, Christmas, birthday, or other special events, in our guide, you find the best gift ideas that will undoubtedly please your dear man's sense of sound.
So please don't delay, check our gift guide and choose a special present for your special someone!
Music Subscription For Unlimited Access To Favorite Songs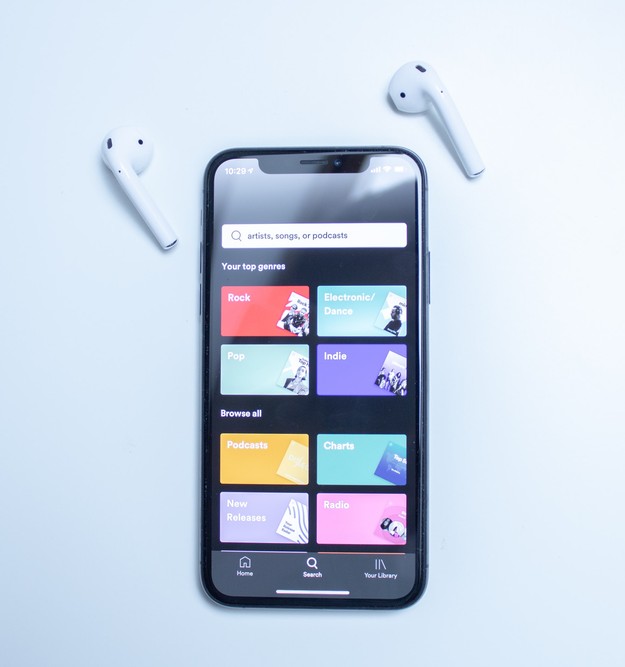 Have you ever wondered why people listen to music?
The researchers from Heriot-Watt University in the United Kingdom have found out that one of the main reasons for listening to music is managing mood.
So, if you want to lift your loved man's spirit, an annual music subscription, undoubtedly, will help you with it.
When it comes to the best ideas for a gift for the sense of sound, a music subscription is a perfect choice. No doubt, such a gift will bring him a lot of joy and countless hours of listening to his favorite songs!
Popular music streaming services offer a colossal library of songs and sometimes other products, like podcasts, music videos, or live radio. So you can choose a subscription that will perfectly suit your man's needs and preferences.
Thanks to the subscription, your dear one can enjoy his favorite music all year round unlimitedly. In addition, millions of songs will allow him to find the perfect soundtracks for his workout, workday, or romantic date.
Audiobooks For The More Exciting Reading Experience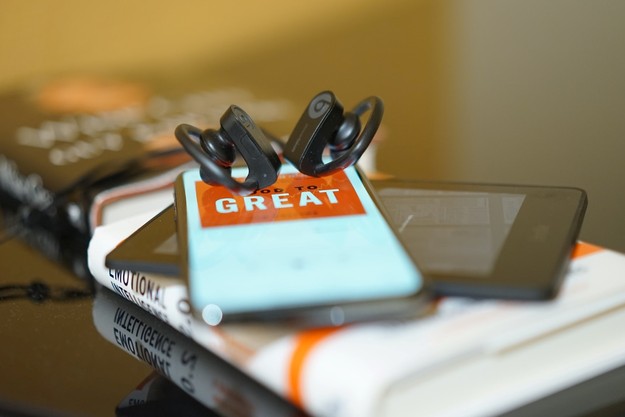 Books are always the best gift.
But in busy daily life, it often becomes more challenging to find the moment to read an interesting book bought a long time ago.
Well, it's a good thing that we have audiobooks. So why not delight your favorite man's sense of sound with fascinating audiobooks?
Listening to audiobooks is an excellent alternative to traditional reading, especially for busy people. Indeed, convenience is the most apparent benefit of audiobooks, so your dear one can listen to an exciting book while commuting, doing sport, or shopping - anywhere and anytime!
By the way, listening to audiobooks positively affects physical and mental health, as well as develops imagination and enhances literary skills.
Give your loved man a new bestseller, a good old classic, or even a large audiobook library! Thanks to a subscription to one of the popular audiobook services, he can enjoy listening to fascinating audiobooks all year round.
Karaoke Machine For Best Home Parties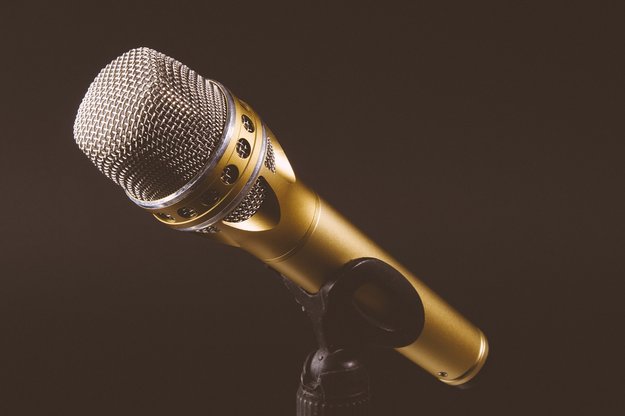 Your loved man's guilty pleasure is singing Whitney Houston's "I Have Nothing" in the shower?
It's time to share his talent with the world or at least with friends!
A home karaoke machine is a win-win option for the best gift for your sweetheart's sense of sound.
A powerful karaoke machine is everything that your dear one needs to feel like a real superstar. Indeed, nothing but a good old karaoke night is the best opportunity to sing his heart out.
Thanks to a portable karaoke machine, your loved guy can set up the 'stage' anywhere and start singing favorite songs. And no matter, your beloved one has an angelic voice or always sings off-key, karaoke is more about having fun and spending quality time with friends.
Give your dear man a trendy karaoke machine and help him to become a karaoke king that hits the high notes and proudly sings for you: "I have nothing, nothing, nothing; If I don't have you, you, you, you, you."
Send A Thoughtful Voicemail To Add Excitement To His Day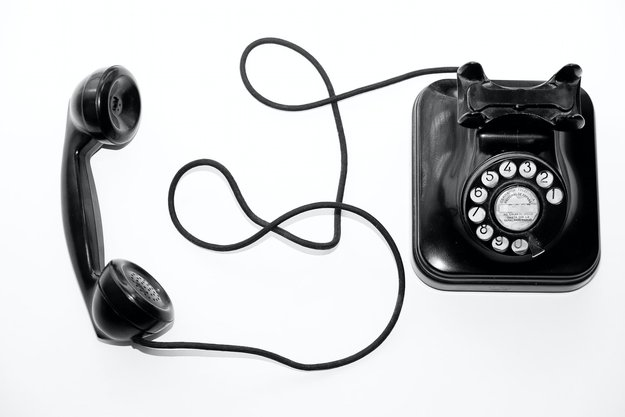 Some gifts you can give won't cost you anything but, in fact, they will be priceless for your recipient.
A voice message sent to your loved man to remind him about your sincere feelings is a thoughtful sign that will undoubtedly make your boyfriend or husband feel special.
Whether you are in a long-distance relationship or just missing your loved man, an unexpected, cute voicemail is a remarkable way to surprise him.
Leave your dear one a sweet voice message and let him know you are thinking of him every minute. Rest assured, your pleasant voice is something he will always be happy to hear.
A romantic voice message is a perfect option for a thoughtful gesture to please your favorite man's sense of sound. After all, hearing the calm and soothing voice of the one you love is precious beyond measure.
Sing A Love Song To Make Him Feel Special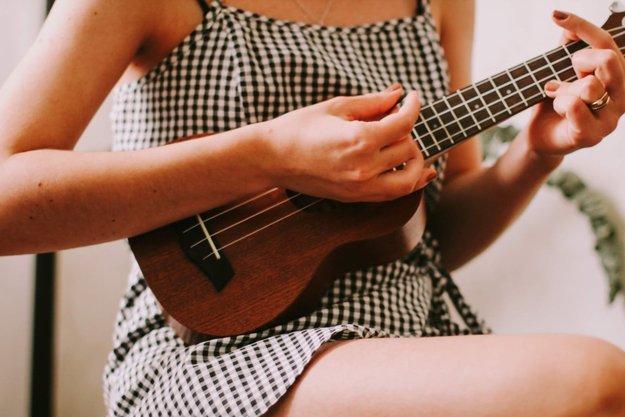 Are you looking for a perfect gift that will be music for your guy's ears?
How about singing a song for him? Be sure your sweetheart will be pleased with such a gift.
It's time to show your talent and creativity and arrange an unforgettable musical performance for your loved man!
Amaze your favorite man with a romantic ballad that has special meaning for both of you, or express your feelings with a love song you wrote especially for him. In any case, singing a song is an excellent way to let your dear one know how much he means to you.
Singing a romantic song is a truly great gift idea for your loved one's sense of sound. So if you want to impress your sweetheart on his birthday, anniversary, or Valentine's Day, there is nothing better than a touching serenade.
And even if you don't have a musical flair, it's worth a try. After all, your performance doesn't necessarily have to be perfect to be special to your beloved man.
Musical Instrument To Express Emotion Through Sound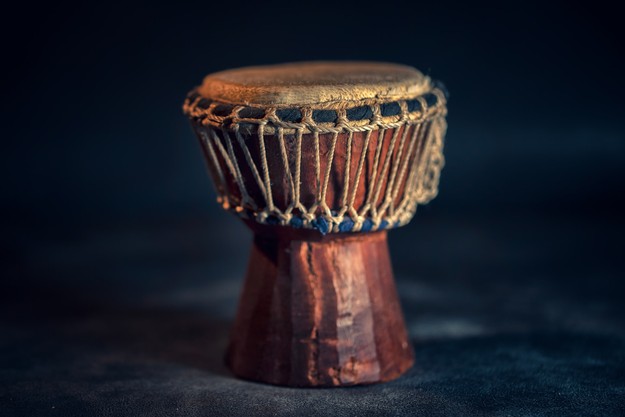 Listening to music is only one way to enjoy it. Playing a musical instrument is another one.
But unlike listening, playing music is an active experience that allows people to express their feelings through melody.
Surprise your loved man with an absolutely amazing gift for his sense of sound - a musical instrument that will help him be a step closer to music.
A musical instrument is a fantastic gift idea not only for those who have musical talent but really for everyone. So whether your dear one is a rookie in playing music or even has no experience on it, you can find instruments for any skill's level. After all, it's never too late to start playing music.
From classical guitar and keyboard to ukulele and thumb piano to harmonica and accordion, and, of course, a wide range of drums - there are lots of instruments your special one can easily learn and play. So light up his music star with such an exceptional gift!
Music Lessons To Master New Skills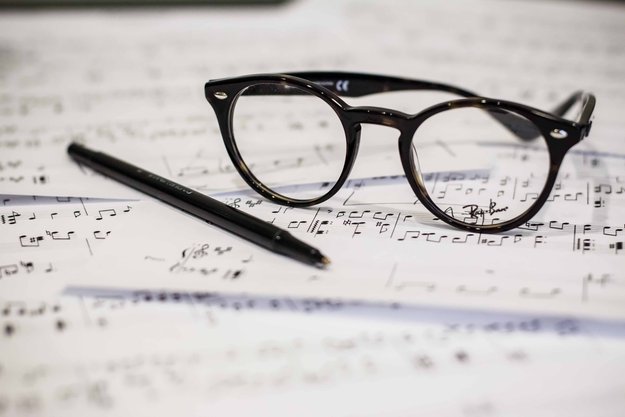 Learning music is fascinating but also hard work. It requires patience, persistence, and lots of practicing.
And if your dear one just starts his music journey, there is no better and useful gift than music lessons.
Music lessons are a perfect way to help your loved man become a virtuoso by playing music. And even if he won't be the next Mozart or Kurt Cobain, it's an exciting experience that is worthwhile.
Such training can help him to fine-tune his musical ear and better understand the music fundamentals. Moreover, a music teacher will always motivate him to keep practicing even when he feels discouraged.
Contribute to your loved one's talent by giving him a certificate for music lessons that will help him to reach his full potential and express his own voice. Inspire your special man with such a unique and beneficial gift that will undoubtedly please his sense of sound.
Concert Tickets To Discover New Sounds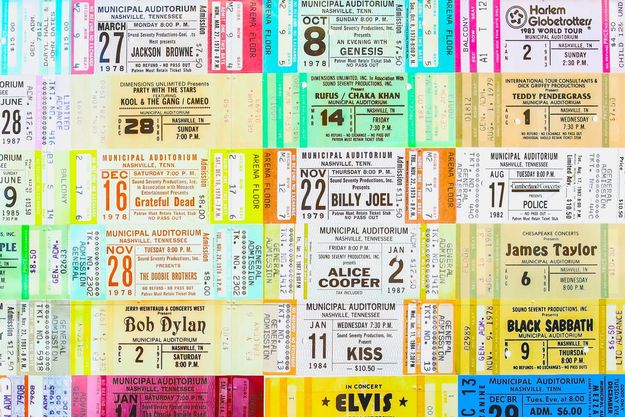 Enjoying a live performance is one of the most unforgettable experiences in our lives.
Believe it or not, but there is no better gift for the sense of sound than concert tickets.
Listening to a favorite band, singer, or orchestra (why not?) in a live setting is an exhilarating adventure that undoubtedly will bring your loved man a lot of joy. So it's time to amaze him with such a wonderful present.
By the way, did you know that attending concerts is not only a pleasure for our ears and soul but also 'medicine' for our mind and body?
Indeed, many studies have proved that live music has many positive benefits for health - from relieving stress and tension to boosting well-being and even increasing lifespan.
Concert tickets are an excellent gift idea for a special man in your life to please his sense of sound. And, no matter if it will be a famous singer's spectacular show at the stadium or a local band's cozy performance in the bar, it will be music for his ears, literally!
White Noise Machine For Calm Sleep
A good night's sleep is essential for health and well-being, but unfortunately, many people suffer from high sleep sensitivity that negatively affects their sleep quality.
If your loved man experiences poor sleep quality because of sensitivity to external sounds, it's time to give him a white noise machine. White or pink noises and even relaxing nature sounds, such as chirping birds or crashing waves, will accompany him to restful sleep.
A sound machine blocks variable, disturbing noises, like revving engines, ambulance sirens, or loud music, by providing constant sounds that will help your loved man fall asleep and, more importantly, stay asleep throughout the night.
A white noise machine is a useful device that helps to create a more relaxing atmosphere in the bedroom for healthy sleep. So if you are looking for a thoughtful gift for a special man in your life, a sound machine is an excellent option.
Alarm Clock For Happy Mornings' Awakenings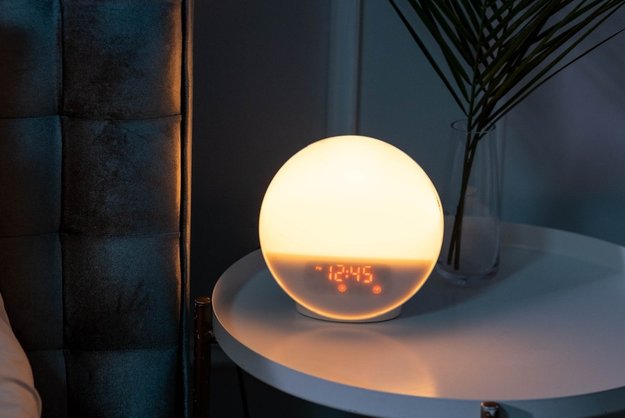 Not all sounds are music to our ears.
Many unpleasant noises can make people more irritated if not grumpy, and an annoying alarm clock sound is precisely one of them.
A new alarm clock is a great gift for your loved man to help him start every day in a good mood.
A recent study conducted by RMIT University in Australia showed that the type of sound people choose for their alarm clock affects morning sleep inertia, the feeling of "grogginess" that people experience for 15 to 30 minutes after waking.
You may be surprised, but an alarm clock with a melodic tone, unlike a harsh 'beep beep beep' sound, can help improve alertness levels in the morning.
A new smart alarm clock with various melodic sounds, like birds chirping, ocean waves, or soft piano music, will undoubtedly please your favorite man's sense of hearing and help him set the right tone of mood in the morning and feel refreshed through the day.
Vinyl Record Player For A New Sound Of His Favorite Music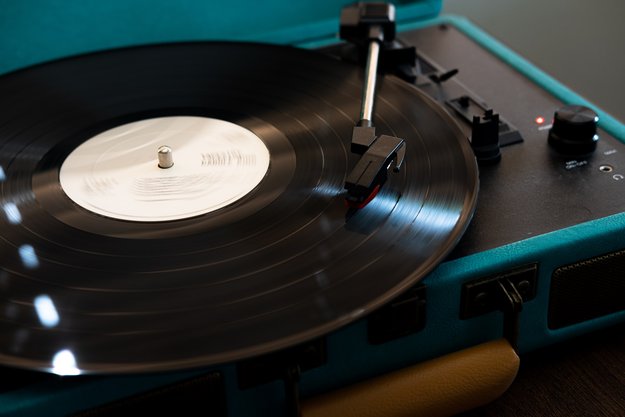 Digital formats allow us to listen to music wherever we are, which is really convenient, but, actually, it's not the best way to enjoy the music.
Nothing but a turntable can give that unique, unparalleled, and unbelievable sound quality.
Amaze your special man with such an exceptional gift that will bring him a new listening experience.
Old good vinyl record players become popular again, so it's not surprising that they make a perfect gift for any music lover.
Vinyl record players come in a wide range: from lavish vintage style to sophisticated modern design, so you can choose the best option for your dear one.
After all, there is something magical at that moment, when you drop the needle down on the vinyl and start hearing the warm sounds of favorite songs. So give your loved man not just a vinyl record player but a remarkable listening experience that will bring him a lot of pure pleasure.
Vinyl Album To Expand His Collection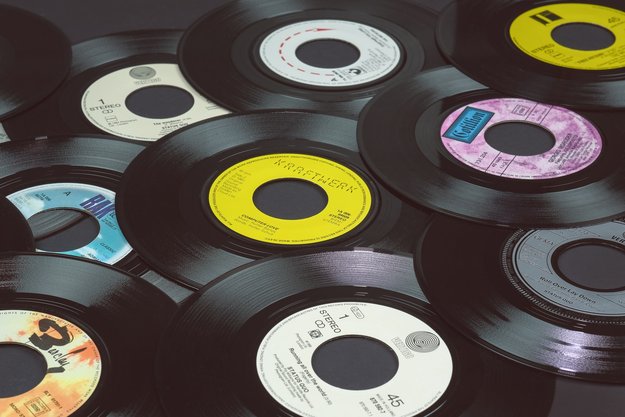 Did you know that vinyl is the lossless format that provides superior quality sound for recordings?
And it's one of the reasons why vinyl albums are like a real treasure for any audiophile.
Whether your loved man is a novice to vinyl or an avid collector, nothing will please his ears more than a new vinyl record.
From classical music that never gets old to the greatest rock ballads and legendary jazz songs - there are so many great vinyl albums that make a perfect gift for your music lover.
But if you want to impress your dear one truly, check some local record stores or online platforms to find a limited collection album that he has long dreamed of (but, bear in mind, it can cost you an arm and a leg).
By giving your loved man a good vinyl record, you are giving him an unforgettable listening experience. There is nothing better for his sense of sound than the ability to fully immerse into the magnificent world of music by listening to his favorite vinyl album.
Wooden Musical Puzzle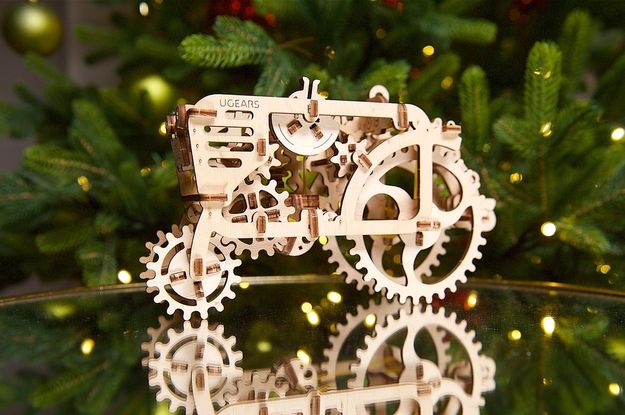 A musical puzzle is the first thing that comes to mind when someone asks about the most extraordinary gift idea for the sense of sound.
Indeed, what could be more unusual and creative than a musical toy you need to assemble on your own?
So, why not surprise your loved man with such a wonderful gift? Such a unique puzzle toy is an excellent gift idea for any occasion, whether it's your loved man's birthday or Valentine's Day.
From an elegant Ferris wheel and sophisticated solar system model to steampunk robots and even miniatures of musical instruments - these are just a few examples of the most popular musical puzzles.
A 3D wooden musical puzzle is like a good old musical box, but much better. A perfectly designed mechanical puzzle will allow your loved man to enjoy not only a lovely melody and moving figures but also the assembly process, so it please at once his senses of sound and touch.
Audio Mixer To Set Up A Home Studio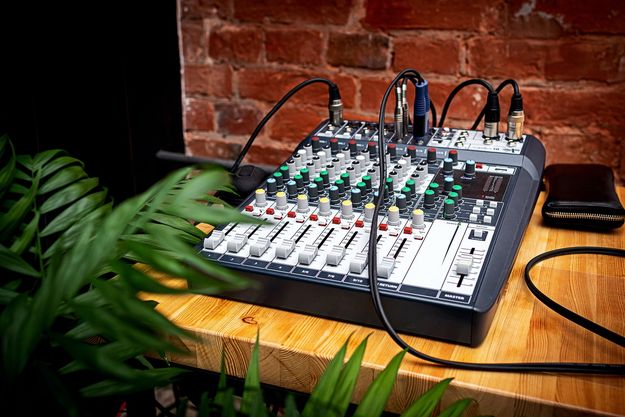 Does your loved guy keen on singing, like to play a musical instrument, or even has a small band?
Or maybe he would like to start his own podcast to share his knowledge and thoughts with the world?
An audio mixer is a useful thing that will help your favorite man to move towards a new stage in his hobby.
Surprise him with such an original and practical gift that will provide him the opportunity to mix, blend, and create his own tune that can rock the house!
A quality audio mixer is an irreplaceable tool for a home studio that will give your dear man more flexibility and advantages in recording his audio, live streaming, or podcasting. Such a multi-functional device will allow him to feel like a professional sound producer.
Besides, an audio mixer can come in handy for home karaoke nights and parties, so your dear one even can try himself in the DJ's role.
Stereo System For His Home Theatre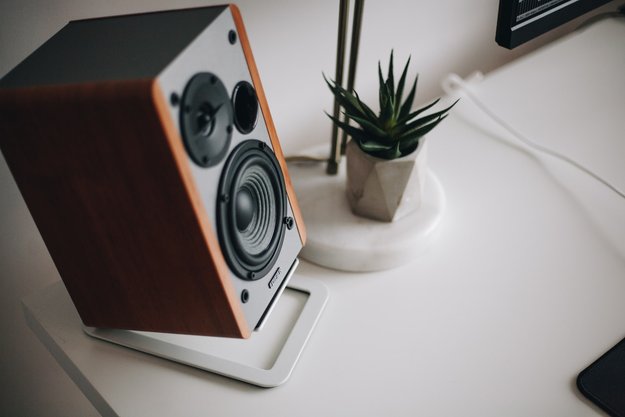 Movie night is an excellent opportunity to spend quality time together or with friends and family.
A good audio system is an irreplaceable part of a home theatre because poor sound quality can spoil the impression of even a favorite film.
So if your loved man doesn't have a stereo system yet, it's time to surprise him with such an audio device. A stereo system will help him set up the best home theater for the best movie nights.
A home stereo system provides an absolutely immersive listening experience that will undoubtedly impress your special man's sense of sound. Thanks to an audio system, watching his favorite movies, TV shows, or playoff games will be a real pleasure for him.
Home stereo systems come in various sizes and designs, so you can easily find the best option that will suit your loved man's needs. Surprise your guy with a stereo system that will allow him to enjoy a rich, well-balanced sound quality sitting in his cozy home theatre.
Portable Speaker To Play His Favorite Music Anywhere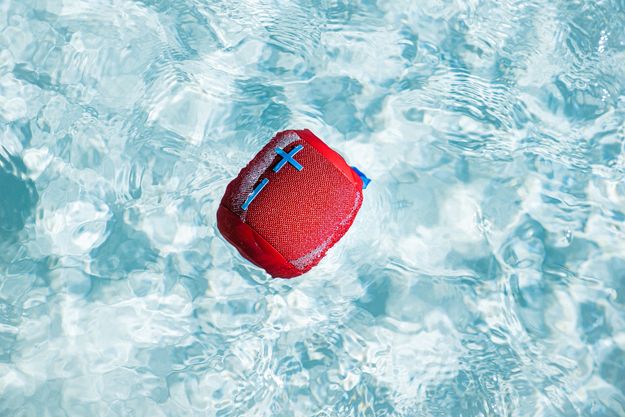 Does your loved man is a music fan?
In such a case, to find a perfect gift for the sense of sound is a piece of cake.
All you need is a high-quality portable speaker.
A Bluetooth speaker undoubtedly makes a must-have gadget for any music lover.
The wireless speaker is a useful device that will allow your dear man to play his favorite beats wherever he goes. Arrange a mini-party by the pool or sing along popular hits in the shower? With a powerful waterproof portable speaker, it's not a problem anymore.
A portable Bluetooth speaker sounds like a great gift for the sense of sound, isn't it? This stylish accessory will provide your favorite man with uncompromising sound quality and undoubtedly come in handy anytime and anywhere, be it a bike ride, a family camping, or a party with friends.
Headphones For Purest Sound Quality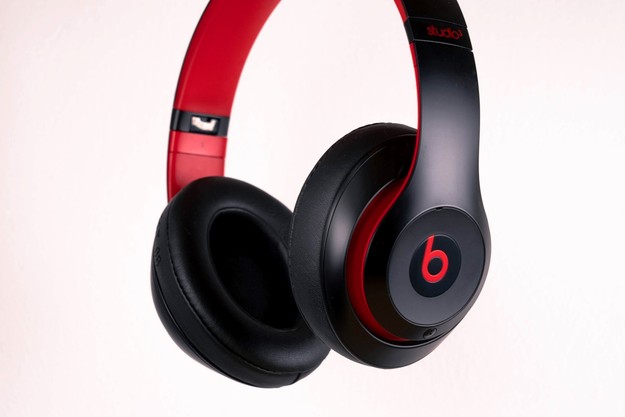 Do you want to please your loved man's ears with something special and useful?
How about stylish, high-quality headphones?
Believe it or not, there is no better idea for a gift for his sense of sound than headphones that provide exceptional sound quality.
Headphones have long been an integral part of our daily lives: we use them for work, entertainment, or just to escape from noisy surroundings. So undoubtedly, a new pair of good wireless headphones will come in handy to your dear man.
A trendy AirPods or comfy over-ear headphones - you can choose from many good wireless headphones that can reduce external noise and help your loved one immerse himself into favorite sounds fully. Be sure that he (and his ears) will appreciate your gift!
---
I hope these fantastic 5 senses gift ideas for the sense of sound will work well for you! Each gift included in our gift guide perfectly appeals to the sense of hearing, so whether you choose, your loved man will undoubtedly be touched and impressed.
And if you are looking for the best gift ideas for other senses, you are welcome to explore our blog posts with gifts for touch, smell, and sight.
About the Author
Hi! I'm Yasia, founder of giftideaspace.com. I'm passionate about gift-giving, and I'm here to help you choose perfect gifts for your loved ones. I will always provide you with the best possible gift ideas and explain, based on statistics, scientific studies, and my own experience, why one or another gift is the best option to surprise your recipient.